Tire Service At Compton Automotive In Dallas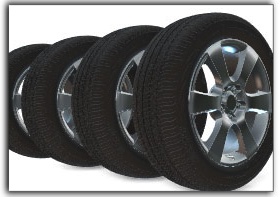 For most car owners
buying tires in Dallas
is a big deal, so consult with your cheerful Compton Automotive tire professional about
proper size
, type and
grade
for your driving needs. He can help you balance load requirements, fuel efficiency, performance, durability and cost.

When buying new tires in Dallas, it's best to replace both tires on the same axle in order to keep the rolling diameter as close as possible.

Dallas car owners with four-wheel-drive vehicles should
replace all four tires at the same time
because you can run into problems if the tires have different rolling diameters due to wear or different type of tire. Four wheel drive vehicles should have all tires very close to the same rolling diameter to avoid binding and wheel hop between the front and rear axles.


Also, TX tire manufacturers recommend that if you are buying just two new tires that they be installed on the rear for
safer slippery road traction
– regardless of which wheels drive the vehicle. Compton Automotive in Dallas has you covered for all of your tire needs including
tire repair
, tire mounting, wheel balancing, and wheel alignment. We also provide cooling system service, brake service, power steering service, and transfer case service.

Give us a call!


Compton Automotive
10333 Garland Road
Dallas, TX 75218

At
Compton Automotive
in Dallas TX (75218) we install
quality NAPA replacement parts
. Give us a call at
214.321.2617
. To learn more about NAPA AutoCare, visit
www.NAPAAutoCare.com
.

Replace Your Engine Air Filter At Compton Automotive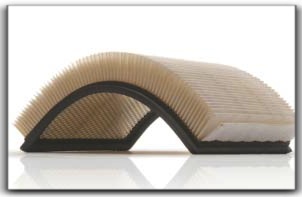 When driving around Rowlett, your minivan engine needs
clean air
to burn the fuel – and it needs a lot. In fact, a typical vehicle needs about 216,000 gallons of air for every tank of gas.

All that air passes through a filter that catches the dust and dirt. Eventually the filter gets completely full. Because the filter can only hold so much, dirt starts getting through. This dirty air passes through the mass airflow sensor, and starts to accumulate on the delicate sensor element. The mass air flow sensor measures how much air is getting into your engine. When the airflow reading is incorrect, your minivan engine doesn't get the proper amount of fuel. It runs rough and doesn't perform as well as it should.

Eventually, the sensor is so damaged it needs to be replaced – which is pricy. In fact you could buy a case or two of air filters for the cost of a sensor replacement.

Of course, that dirty air keeps on going through to your minivan engine where it's burned along with the fuel, which dirties up your combustion chamber and increases
harmful exhaust emissions
- not a good thing for Dallas air quality, not to mention our lungs.

When your cheerful Compton Automotive service advisor brings out your dirty air filter and recommends a replacement, remember the cost and poor performance that can be waiting for you down the road if you neglect this simple Compton Automotive service. Ask your Compton Automotive advisor if it's time to
replace your engine air filter
.

Compton Automotive in Dallas has been providing
quality auto repair services
for Rowlett car owners for 7 years. Our specialties include
power steering service
, cooling system service, and
transfer case service
.


Give us a call!


Compton Automotive
10333 Garland Road
Dallas, TX 75218

At
Compton Automotive
in Dallas TX (75218) we install
quality NAPA replacement parts
. Give us a call at
214.321.2617
. To learn more about NAPA AutoCare, visit
www.NAPAAutoCare.com
.
Compton Automotive's Guide to Batter Maintenance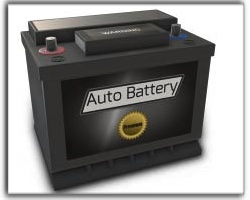 In today's Compton Automotive auto care blog, we are focusing on battery maintenance. Eventually your car battery will fail and you will need to replace it. In fact, 70% don't even make it four years. There are some things Dallas drivers can do, however, to make their battery last a little longer.

It's all about the flow of electrical power. When you start your minivan, the battery uses power to get your engine cranking. As your engine runs, your alternator generates electricity to run all your electrical systems: like lights, a half dozen computers, anti-lock brake system, traction control, power windows, electronic fuel injectors, stability control, air conditioning, transmission servos – the list goes on. Any leftover electricity goes to recharge your minivan battery. Then you turn on your radio and seat heaters; maybe plug in your cell phone and computer; the kids watch a DVD and pretty soon there isn't much extra electricity to go back into the battery.

Now, if you were on a long TX road trip, no sweat – you'd have plenty of time to fully recharge your battery. But not if you're making stops around Dallas. Every time you start your minivan engine, your battery takes that big hit again. Multiple starts – multiple hits. By the time you get home, you have less than a full charge.

When the battery is continuously in a discharged state, it loses its ability to fully recharge. This starts a downward spiral in your battery life. Now when your battery is on its way to getting this bad, your alternator is working overtime trying to keep it charged – which causes the alternator to wear out prematurely. A lot of experienced Dallas technicians suggest replacing your battery after five years, even though it hasn't yet failed, as a maintenance item to extend alternator life.

Now, there is something you can do to help your battery last longer by hooking up a battery charger once a month in the summer and every three months in winter. This will ensure your minivan battery routinely has a full charge. You can do this less often in the winter because the electrochemical process slows down when it's colder and less damage is done when your battery is low. Computerized battery chargers are real easy to use because they monitor and control the charging rate to keep the battery from overheating while it's charging.

We recommend that you ask your cheerful Compton Automotive advisor to test your battery so you know how much life is left. If it's good but needs a maintenance service, he'll have it cleaned up and make sure the connections and cables are good. If it's looking like you ought to replace it, he'll help you with a battery that's right for your minivan and driving needs.


Give us a call!

Compton Automotive
10333 Garland Road
Dallas, TX 75218

At Compton Automotive in Dallas TX (75218) we install quality NAPA replacement parts. Give us a call at 214.321.2617. To learn more about NAPA AutoCare, visit www.NAPAAutoCare.com.